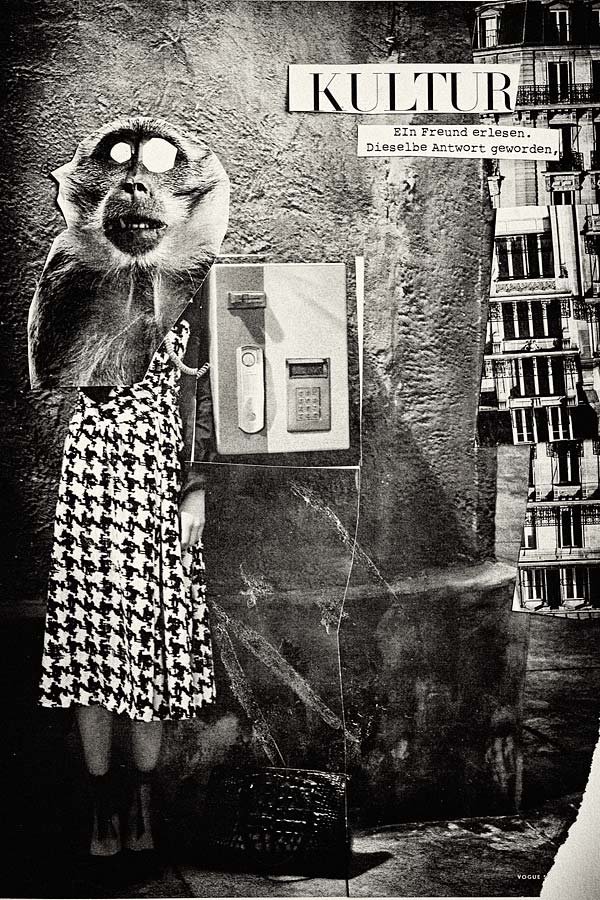 "KULTUR / Ein Freund erlesen. Dieselbe Antwort geworden,"
---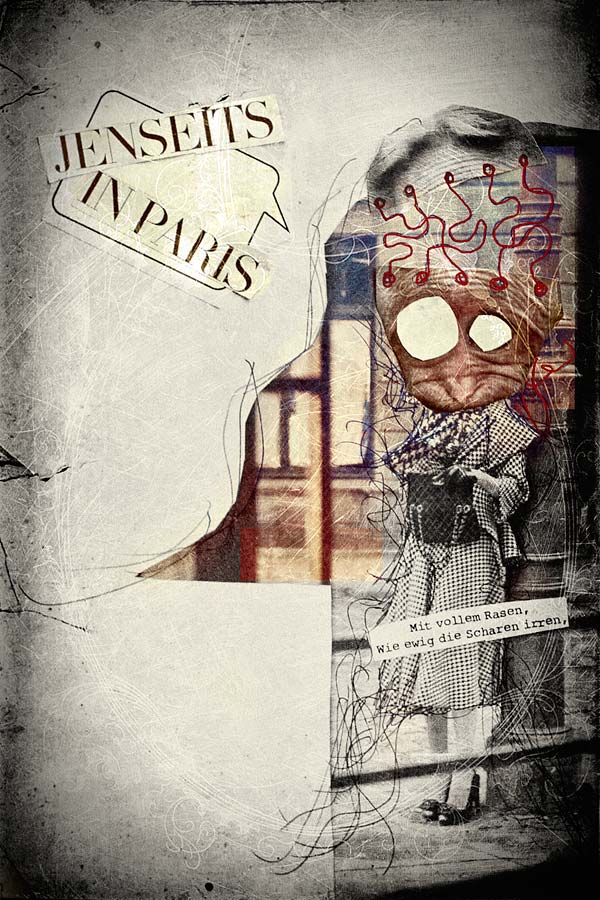 "JENSEITS IN PARIS / Mit vollem Rasen, wie ewig die Scharen irren."
---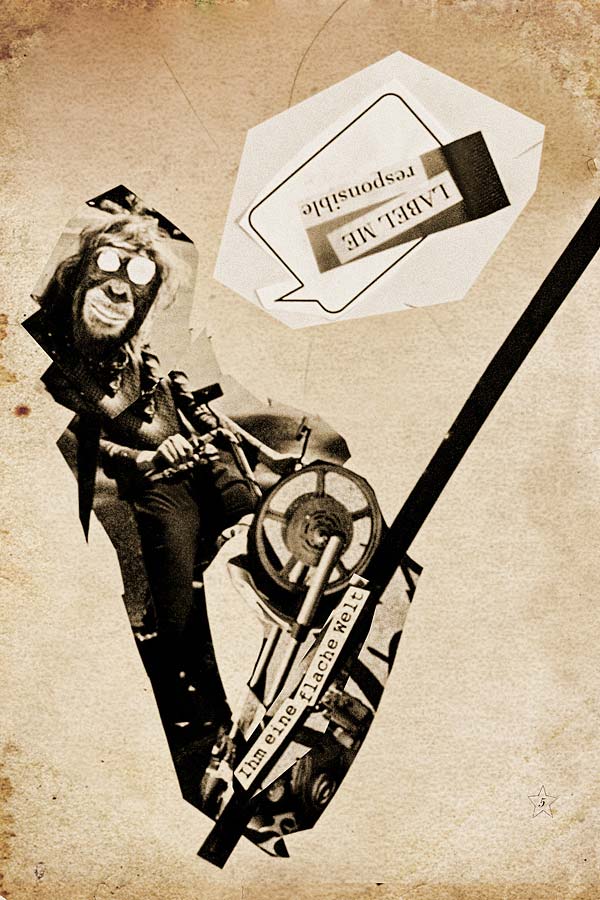 "LABEL ME responsible / Ihm eine flache Welt"
---
---
---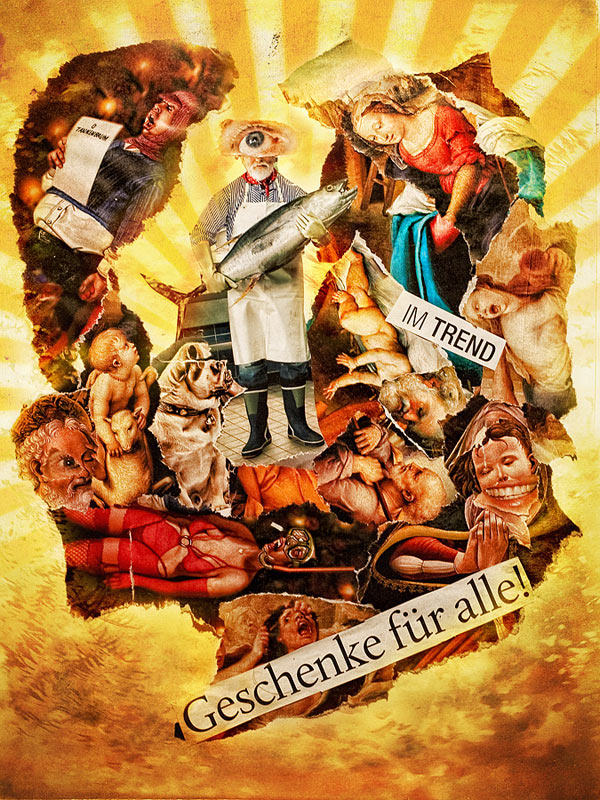 Last one of 24 advent collages. Some more can be found here. Merry Christmas, everyone.
---
---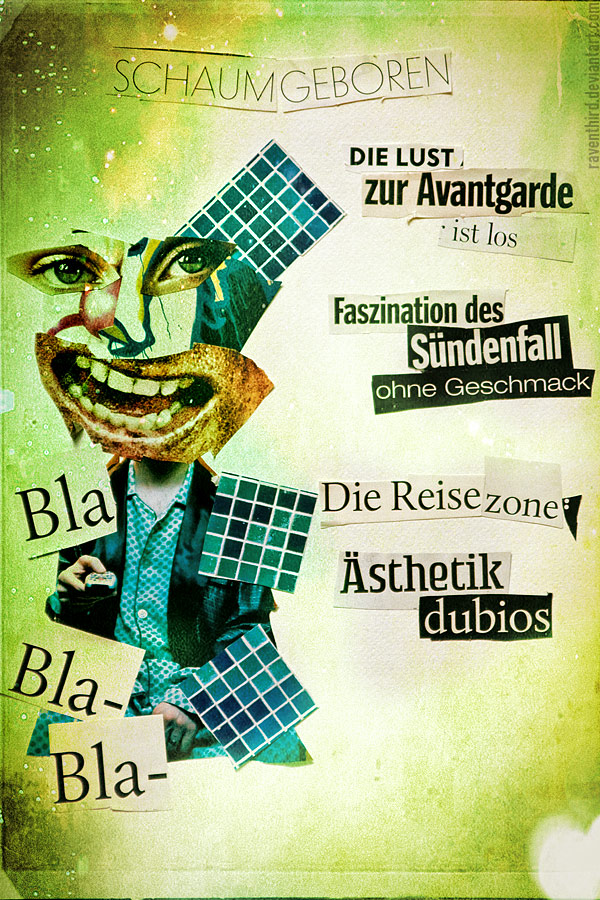 "SCHAUMGEBOREN / DIE LUST zur Avantgarde ist los / Faszination des Sündenfall ohne Geschmack / Die Reisezone: Ästhetik dubios / Bla Bla- Bla-."
---
---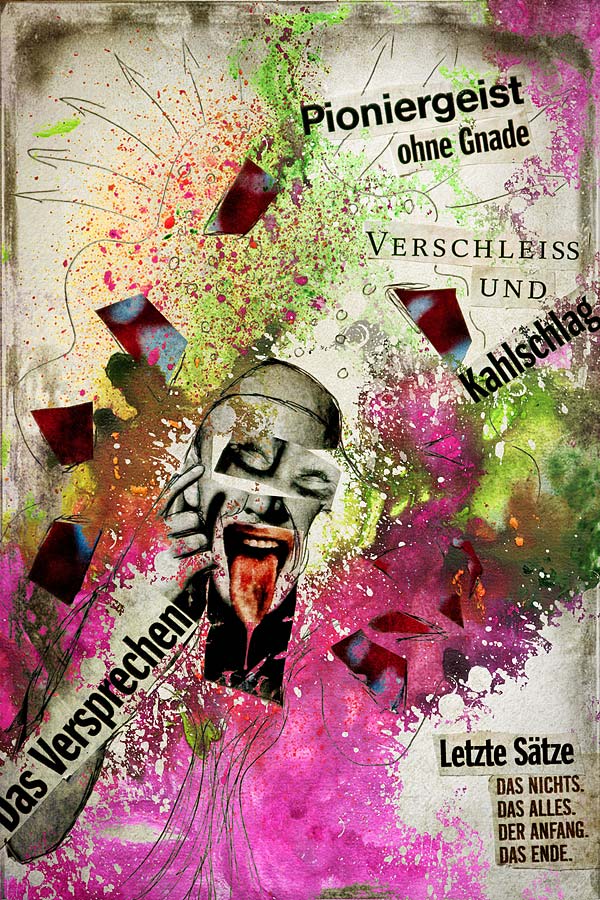 "Das Versprechen / Pioniergeist ohne Gnade / VERSCHLEISS UND Kahlschlag / Letzte Sätze DAS NICHTS. DAS ALLES. DER ANFANG. DAS ENDE."
---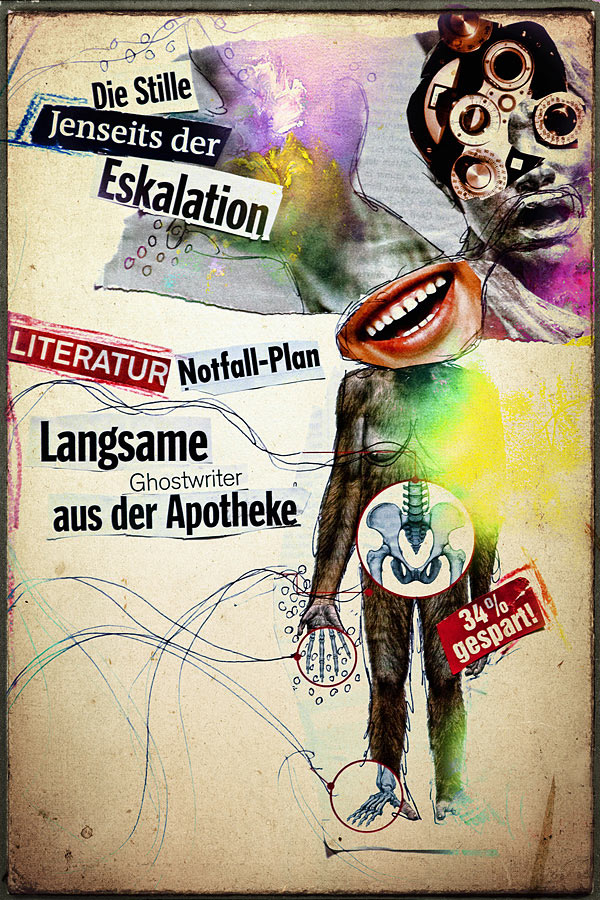 "Die Stille Jenseits der Eskalation / LITERATUR Notfall-Plan / Langsame Ghostwriter aus der Apotheke / 34% gespart!"
---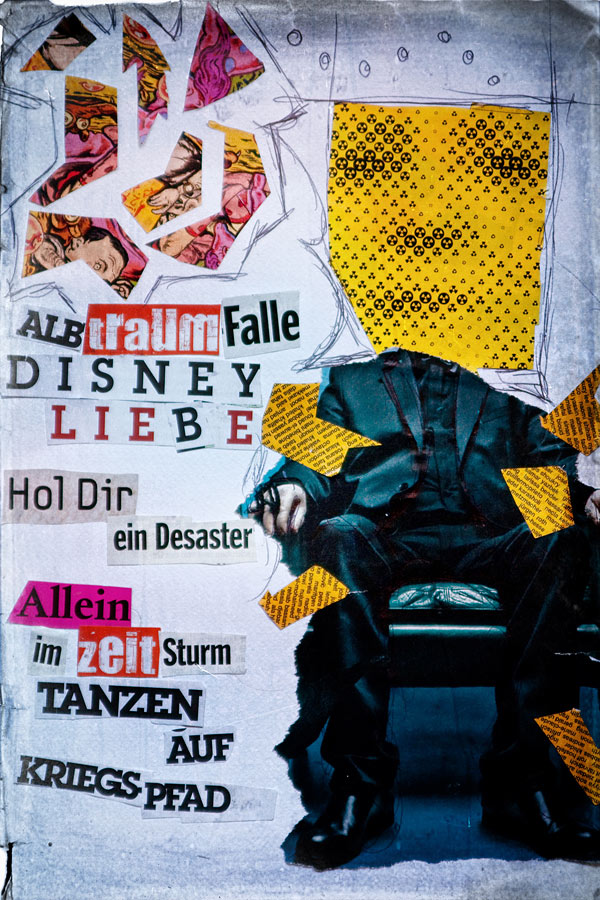 "ALBtraumFalle DISNEY LIEBE / Hol Dir ein Desaster / Allein im ZeitSturm TANZEN AUF KRIEGSPFAD".
---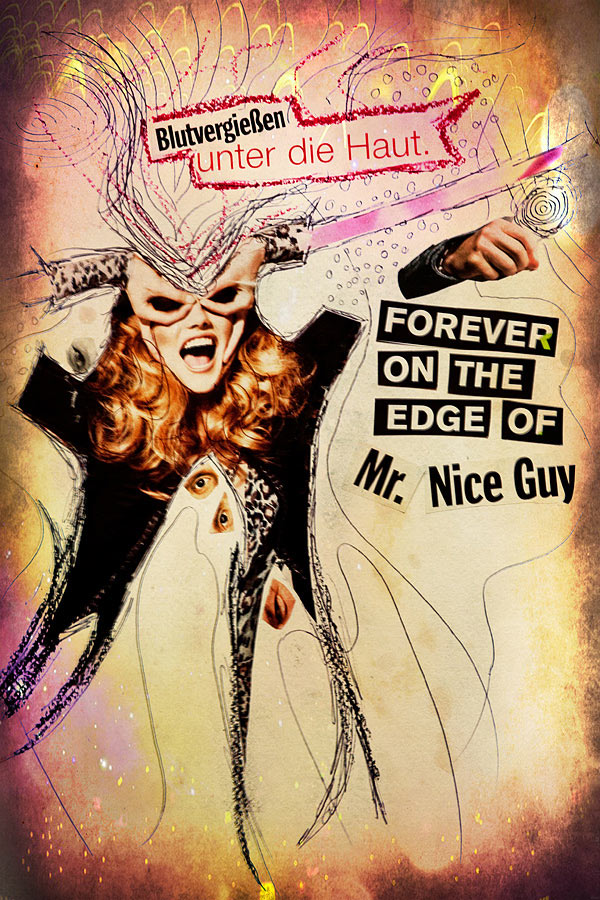 "Blutvergießen unter die Haut / FOREVER ON THE EDGE OF Mr. Nice Guy".
---